Click the play button below

to hear Kristen Howe
Reveal the addiction (that 99% of people have) that is costing you your dreams!
FREE Proof Audio:  The 5 Minute Solution to Your Manifesting Blocks...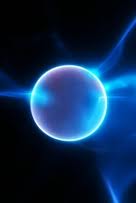 Hear the COMPLETE Proof Audio FREE!
Add your name & email below and click 'Get Instant Access'
Discover the #1 way people push abundance away and how to instantly reverse it to magnetize money, success and more...
Learn the 5 letter word that is running your life (whether you know it or not)...
Revealed: The ONE thing you can do every day (in 5 minutes or less) to open the floodgates of riches into your life...

Life Mastery is Yours!

Kristen Howe – Go Big Coach




Submitting this form is how you will receive your free audio.
We'd love to keep in touch with regular tips and information on Manifesting, Success Strategies as well as news, updates, and special promotions about our products and services. You may unsubscribe at anytime by clicking the unsubscribe link at the bottom of any email.
Copyright © Kristen Howe, Go Big Coach